Fringe tool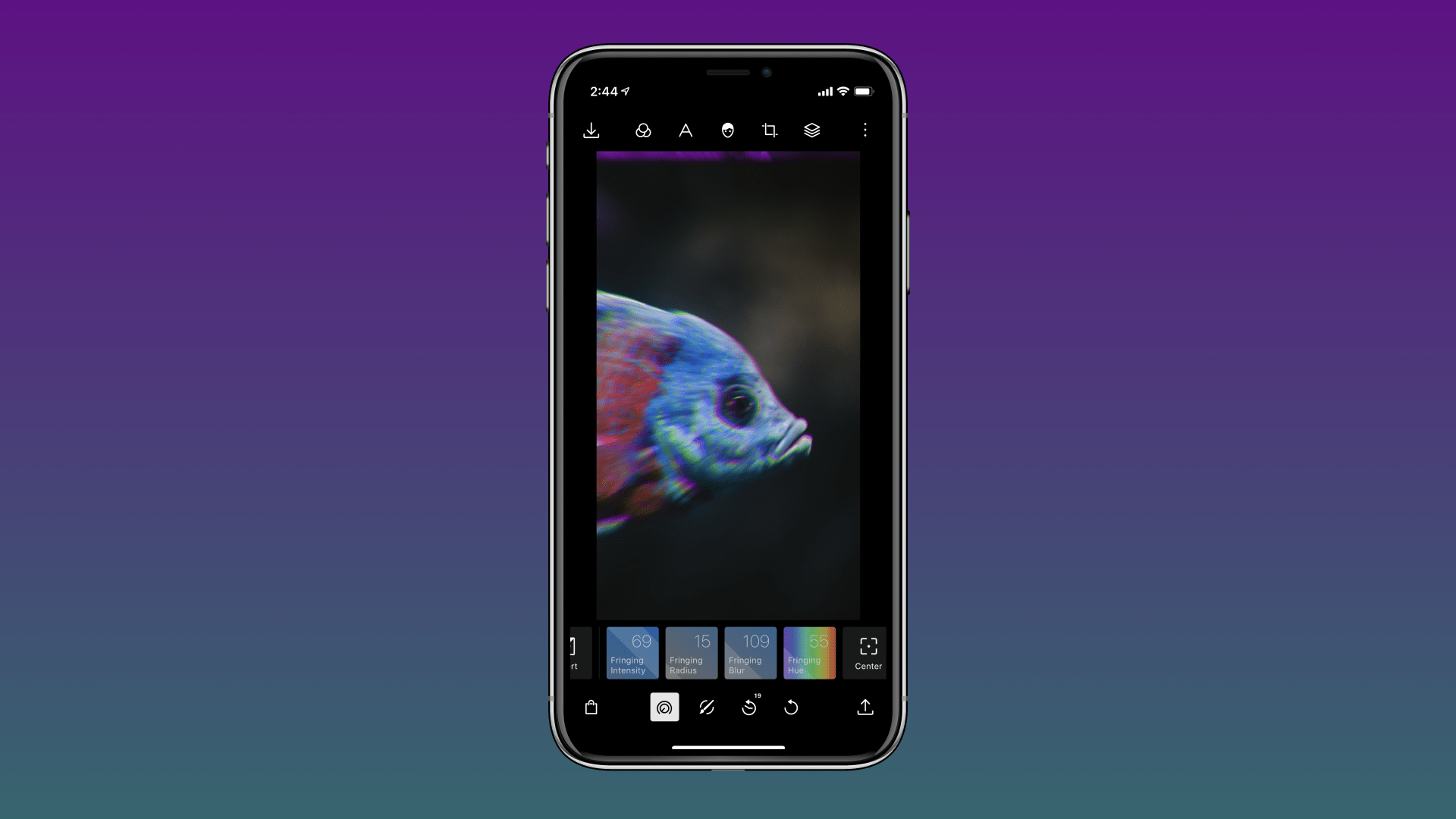 The effects tool is where you'll find a few fun editing options inside Polarr. With the effects tool, you can pixelate diffuse, invert an image, or add a fringe effect.
Pixelate
Drag this slider up to add a pixelated effect to your image. The higher you go, the more extreme the effect.
Diffuse
Drag this slider if you want to add diffused lighting to your photo. The higher you go, the more you add.
Invert
Want to invert the colors in your photo? It's as easy as clicking the invert button in the effects tool. Click to invert and click to invert again.
Fringe
The fringe tool in Polarr is a great way to add customizable fringe effects to your photos. Here are the different fringe properties you can adjust:
Fringing Intensity: the amount of shift between the color channels
Fringing Radius: the area of the picture that will be least affected with the fringing
Fringing Blur: the amount of blur added on top of the fringing
Fringing Hue: allows the shift to happen for more than just the RGB channels
Center: the location where the fringing effect seems to emanate from