Polarr 4 introduces new face tools including spot removal and liquify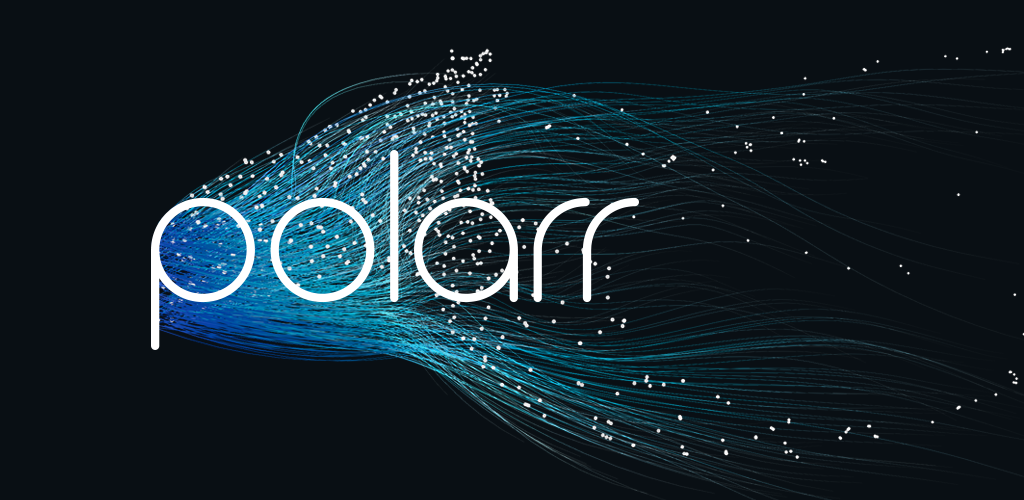 Today we're releasing Polarr Photo Editor 4.0. This is a big update that introduces a handful of powerful new additions. We've revamped the Face tool and Color mask to make them better than ever. Joining the app is a useful new Spot removal tool and Liquify tool. Plus so much more! Let's talk about all the changes in this update. Android and iOS users will find the update in their respective app stores, while Mac and Windows users will see in in the next week or two.
Face tool. Better. Faster. Stronger.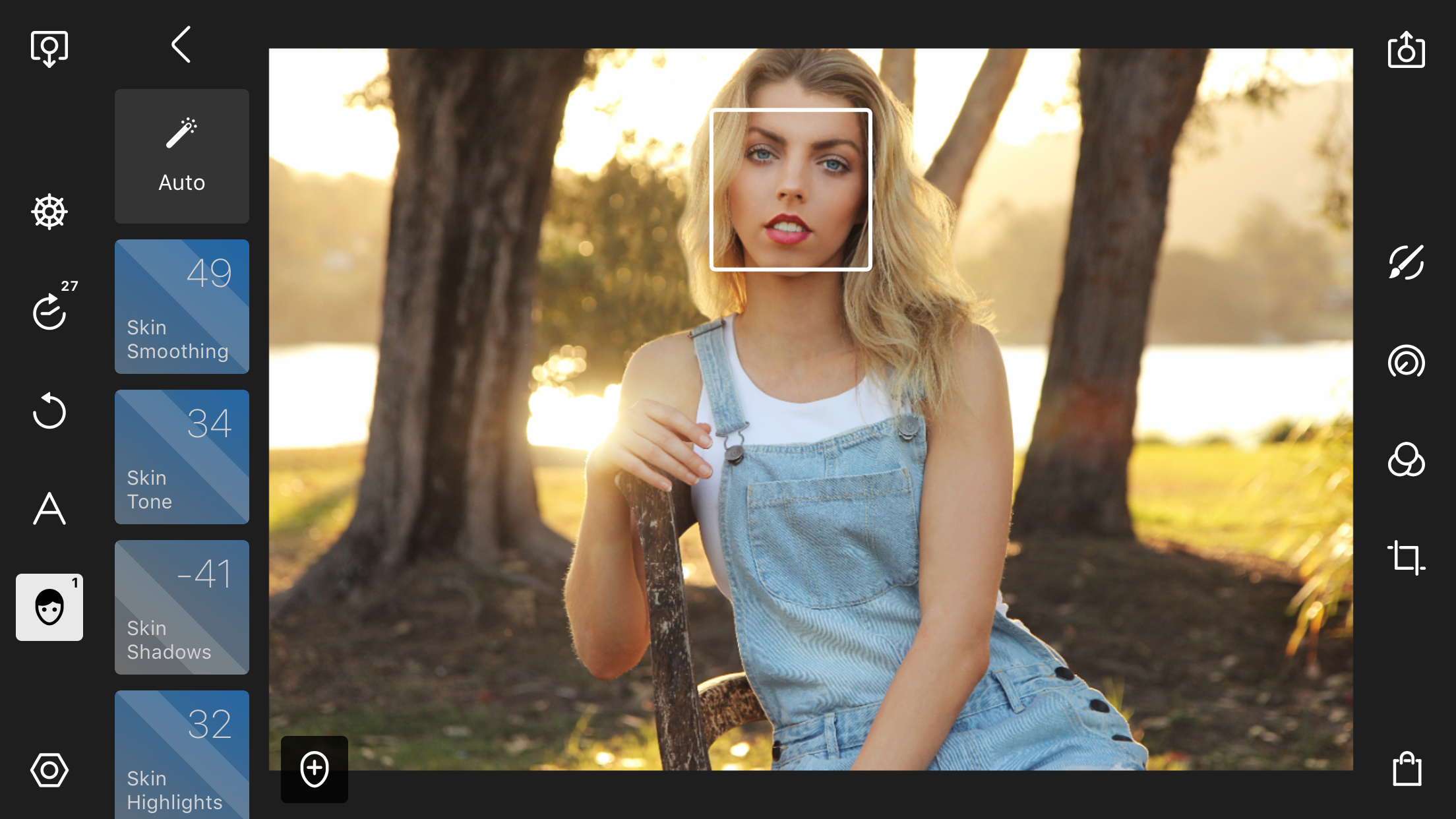 You've seen the Face tool in Polarr before, and in fact might have used it to smooth skin, whiten teeth or adjust the skin tone. It was pretty good, but we went ahead and made it more powerful while still keeping it user-friendly. Here's [what's new ](/wiki/what's new)in the Face tool for Polarr Photo Editor 4.0:
Auto detection of multiple faces
Adjust facial expressions
Added editing options for skin highlights and shadows
Added ability to adjust face, chin, or forehead dimensions
New Spot removal panel with Heal tool and Clone tool
New Liquify panel with Warp tool, Pinch tool, and Bulge tool
The above features are pretty powerful and make the Face tool better than ever. So let's give a quick overview of these features.
Auto-detect multiple faces
Prior to this update, Polarr would be able to automatically detect a single face in your photo. We're now able to do more than one. This might seem like a small update, but anything that improves your workflow and saves you time is huge to us.
Adjusting facial expressions
With just a few taps you can adjust the facial expression of the subject in your photo. Move the slider to make them frown or smile.
Skin highlights and skin shadows
A new editing option gives you control over the highlights or shadows in the skin. These adjustments are a great way to edit portraits to truly pop.
Adjusting facial dimensions
This update introduces the ability for you to adjust a few facial dimensions. We've included controls that make it easy to change face width or the height of the chin or forehead. These new features in the Face tool are a great way to compensate for certain lenses that might distort the dimensions of a face.
New Spot removal panel
In the Face tool, you'll find a panel for Spot removal. This panel includes two tools you're going to love: the Healing tool and Cloning tool. Use the Healing tool anytime you want to sample a part of an image and blend in into another section. Perfect for hiding spots on a face. The Clone tool works great when you want to literally clone a small selection into another section of your image. Together these tools are great for more than just faces but can be used in all image types when you want to remove any sort of spot.
New Liquify panel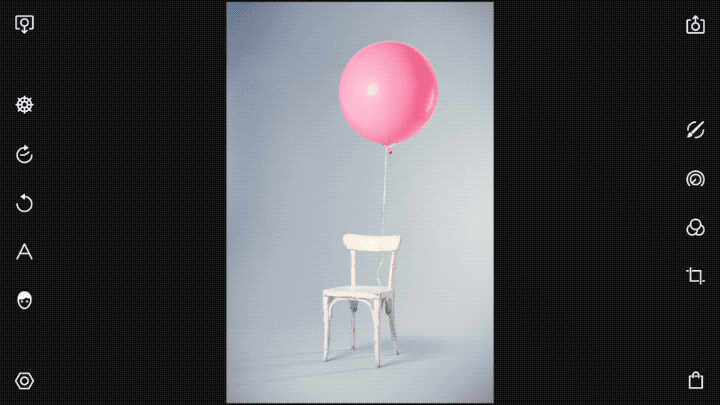 The new Liquify panel is where you're going to go if you want to distort your image. We've included a Warp tool, Pinch tool, and Bulge tool.
But wait, there's more
We didn't just give the Face tool a ton of new features. You'll find a ton of other new improvements in the app. This is the list of new features not in the Face tool:
Improved Color mask
New app icons and tool designs
Watermarks now persist on screen for all photos when enabled
New Polarr Pro trial in the store
Redesigned Filter panel with improved filters and layout
Redesigned UI for Curve tool
Bug fixes and performance improvements
Improved Color mask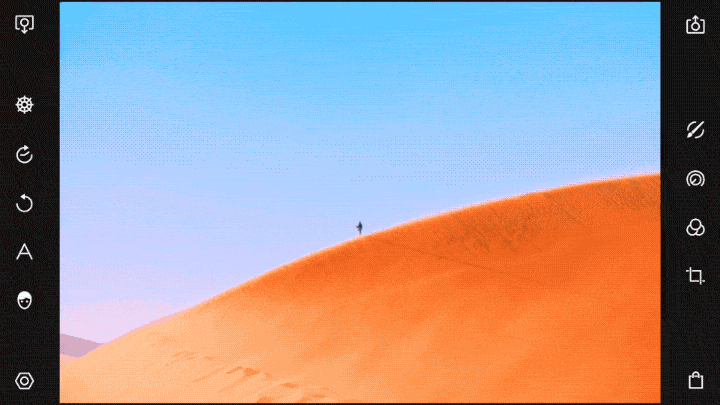 You'll notice the Color mask looks a little bit different from before. This update adds a color picker so you can select the exact color you want to mask. Once selected go ahead and change the range or bring up the radius tool like in the previous updates.
New app icons and tool designs
You'll quickly notice our app icon is new and improved. We've also updated all icons within the app to better communicate what they do.
Watermarks persist on screen for all photos when enabled
A small addition, but one welcomed by our pro users. When you enable the watermark it will now show up for all photos on the screen.
Polarr Pro trial
In the Polarr Store, we've given you the option to try out Polarr Pro features for 2 hours. Basic editing tools are free in Polarr, but for the advanced stuff, you're going to need to go pro. Some advanced features unlocked for Polarr Pro users include Masks, Face tools, Text tools, Denoise tools, batch exporting, and more.
Redesigned Filter panel with improved filters and layout
You'll notice the Filter panel looks quite a bit different when you're selecting a filter. We improved the layout to make it easier to go between categories. The filters themselves have been improved and should look a lot better! Let us know what you think.
Redesigned UI for Curve tool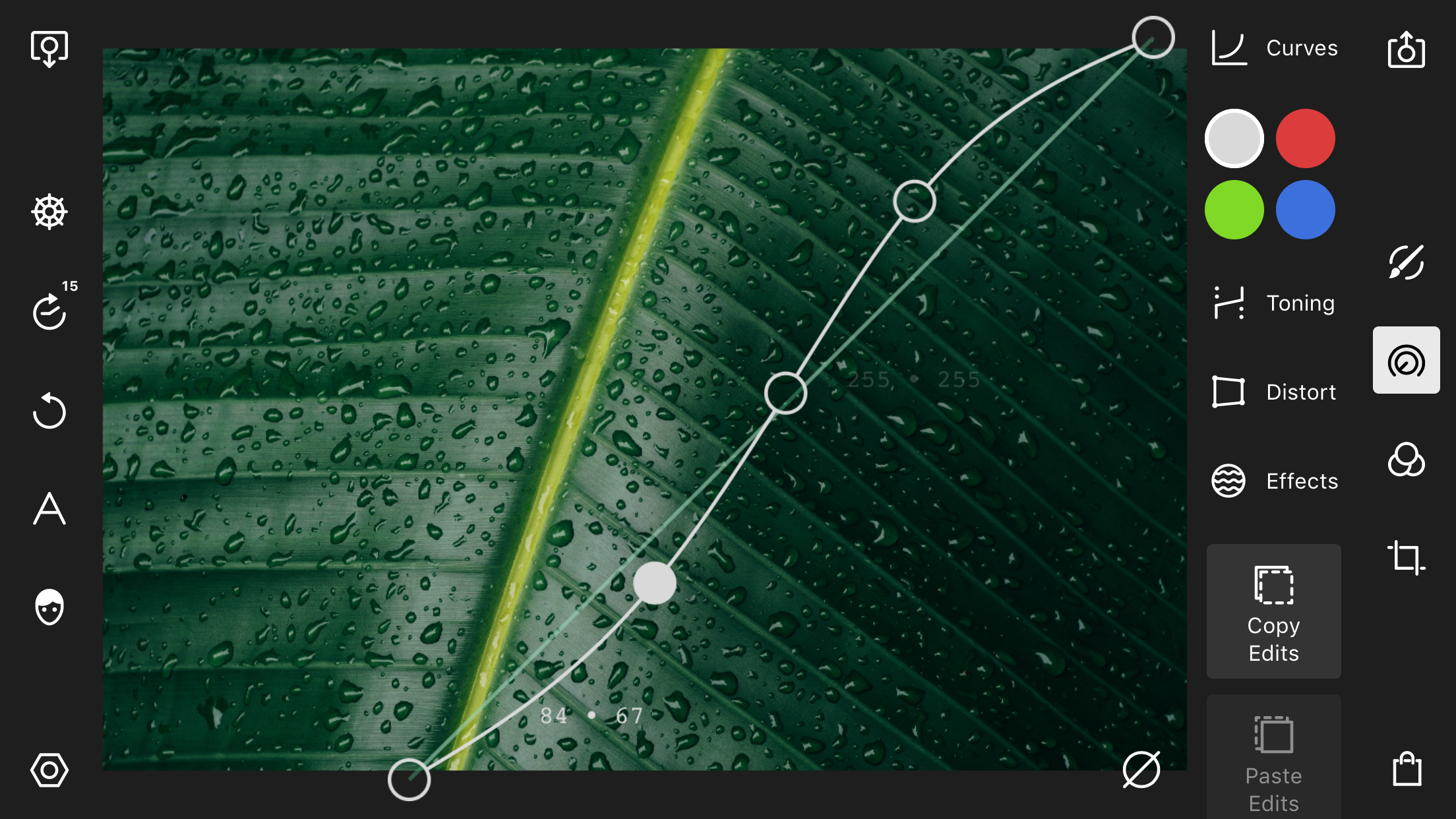 The UI when you use the Curve tool makes it easier to use with a larger area to interact with. We moved the Curve tool to the middle of the image when editing so it should be easier to use when you're on mobile.
Bug fixes and performance improvements
Every update we release contains a variety of bug fixes and performance improvements to make the app better for you.
Quick video overview of new features
Watch the video above to basically get a visual version of this post. Neat huh?
For more Polarr, follow us on Twitter or Facebook for the latest info. Let us know what you think of this new update.